Please Consider
Donating!
We Can Win the War on the Family & Take back the Education System!
Freedom Families United is a 501(c)3 nonprofit, Tax ID: 87-4810325.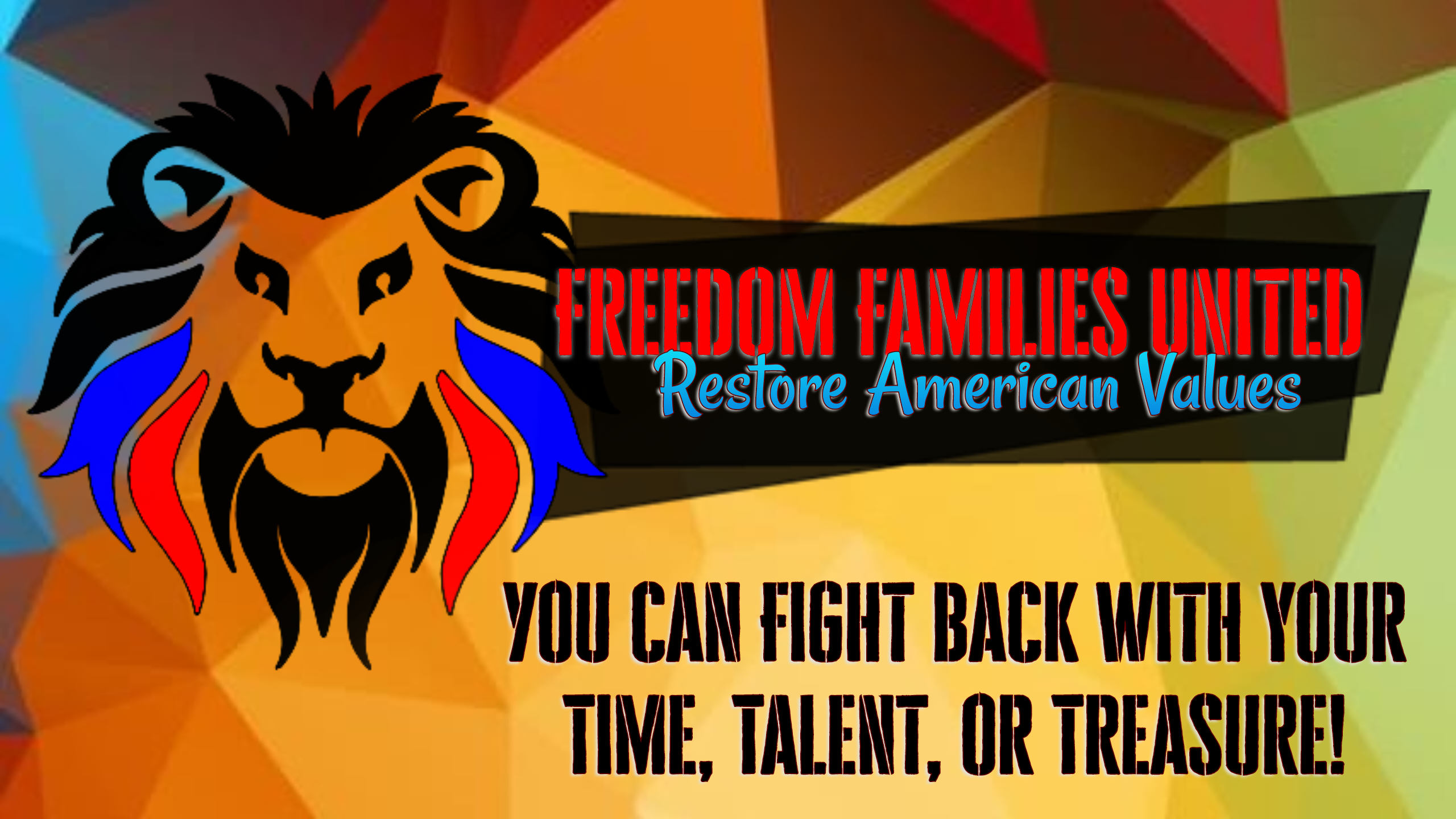 Thank you for your support of 
Freedom Families United! 
There are endless vital causes that you can support &  as Patriots we must ensure that a portion of our spending goes to those organizations who are furthering wholesome family values & securing liberty for future generations. Thank you again for giving to Freedom Families United.