Sponsor Our Freedom Fight!
We are Finding the truth! Demanding Transparency! & Holding our leaders Accountable!
We Hold Our Leaders Accountable
We Organized a Primary Gubernatorial Debate to ask these candidates the tough questions. No one else In New Mexico had an in person debate so we made it happen! Our leaders will know they are accountable to the people.
Research & Investigations
Within New Mexico schools alone there is a lot that needs exposed. We have ongoing and expansive investigations to be revealed soon. This is our most important work!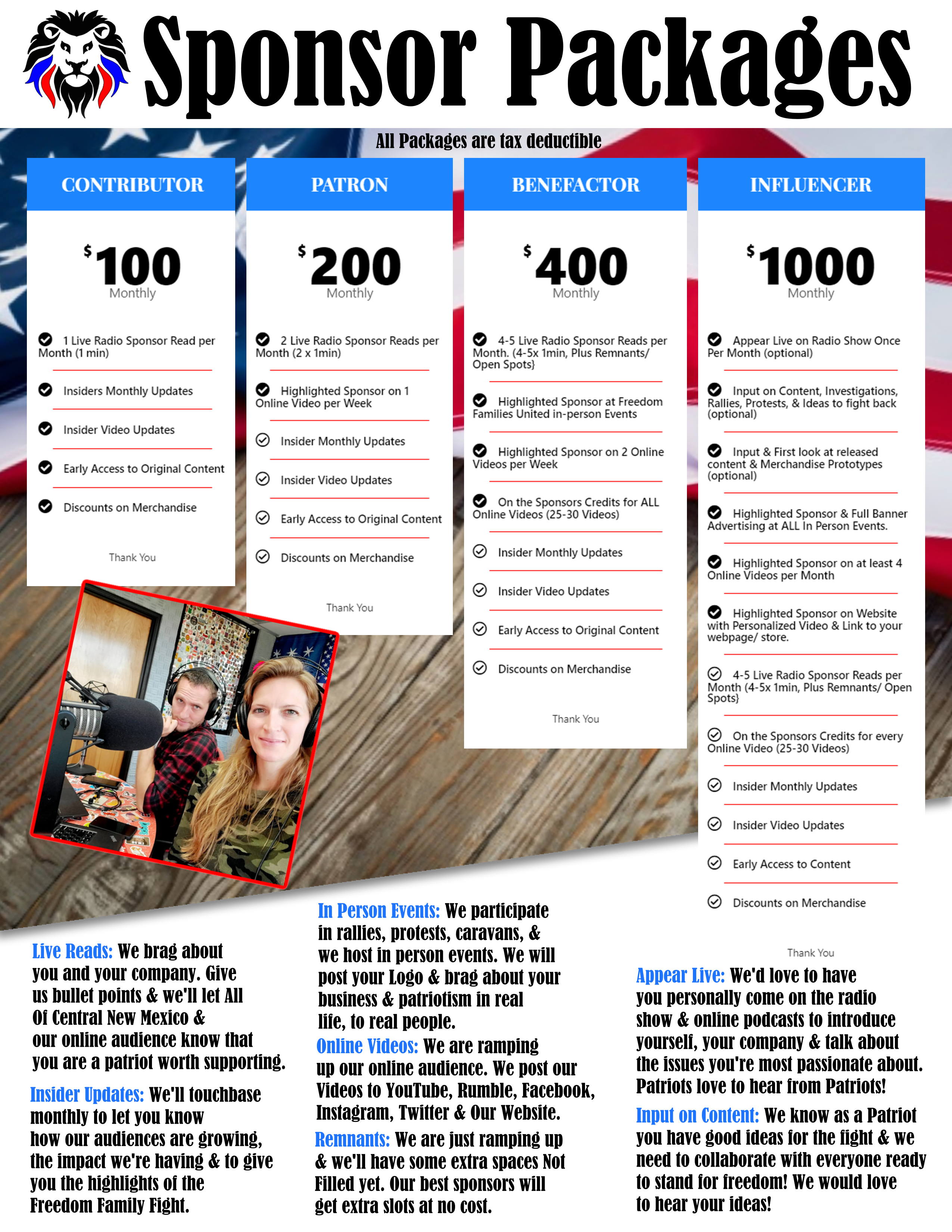 Select your sponsor level
Please Contact Us
Once you have signed up to become a sponsor, please call to set up a schedule for your Live Radio ads etc.
Thank you in advance!
We look forward to working with you in this
Fight for American Values!
405-505-1776
505-200-9747

Open Mon-Sat
10-6

11200 Montgomery Blvd NE, Suite 10, ABQ
PLANT, Inc. brings together people who are passionate about teaching, who are experts in a subject matter and love sharing their knowledge with kids together with parents who want the best education for their kids. PLANT, Inc. supports home educators and parents seeking supplemental education for their pre-school through 12 grade students with individuals in the community who love to share their knowledge of a particular subject.